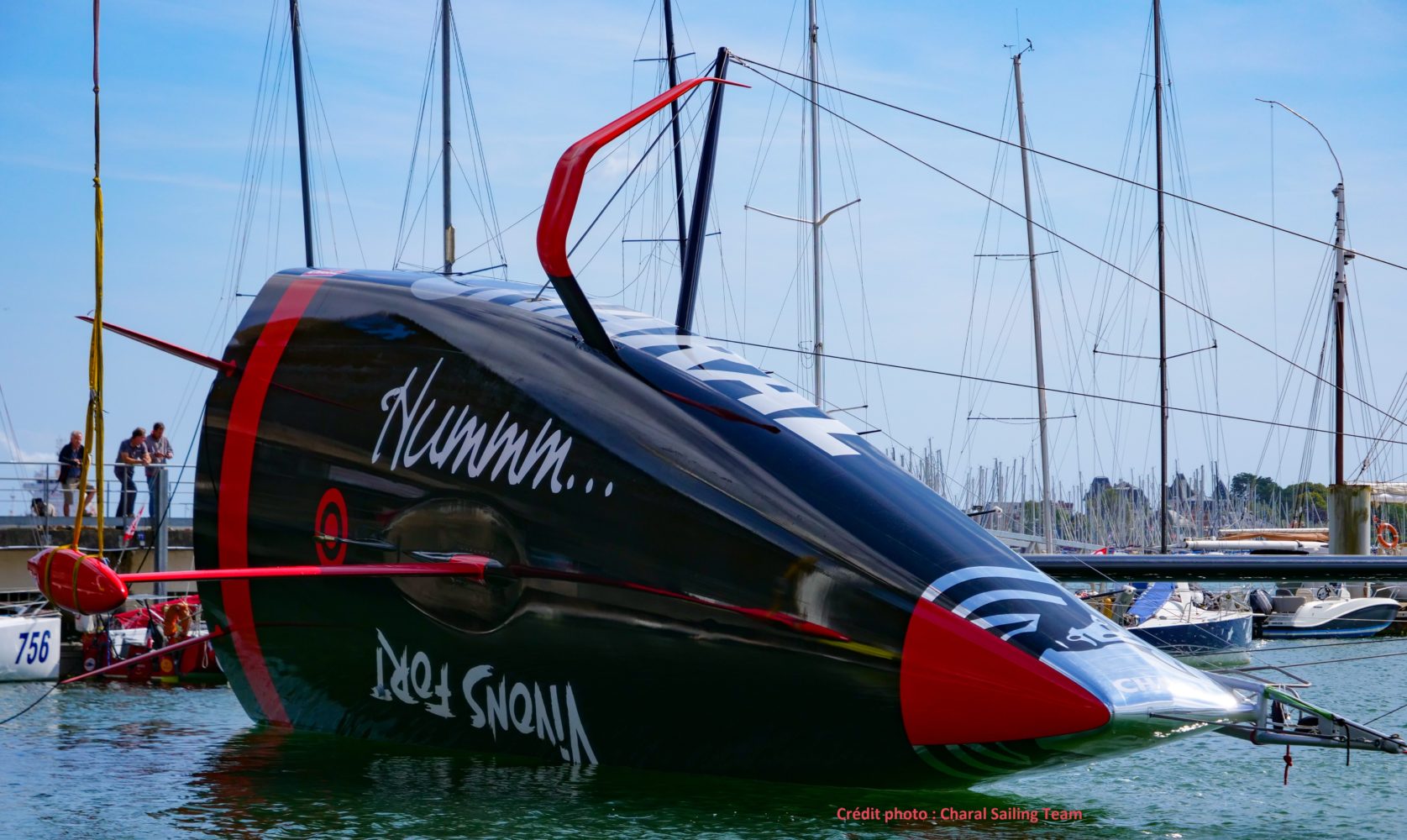 Charal rocket ready for take-off
By Adrien In News On 30/08/2018
---
August 21st in Brittany, the boat Charal (member of IMOCA category which major event is the Vendee Globe) touched the water for the first time. She is the first of new generation units to be built for the Vendee Globe in 2020 to be afloat.
Efficiency of foils -even on monohulls- is not to be proved anymore and they are the masterpiece around which the conception of the boat is made. These appendages serve to lift the boat above the water and they are particularly impressive on Charal with their great length meaning great power and sharp angles.
The parts were made by C3 Technologies' team in about 1000 hours just for one part (with a mould needing 300h, the total is about 2300h to make the two foils) ! These part are mainly composed of carbon and will have to support very strong efforts. They were challenging to manufacture in order to achieve the better ratio between high resistance and light weight.
C3 Technologies also manufactured the rudders, the main bulkheads which constitute the skeleton of the boat -still in carbon- and the trailing edge of the keel (all parts are cured in autoclave).
Everybody is now looking forward to the performances of the Charal rocket.
---