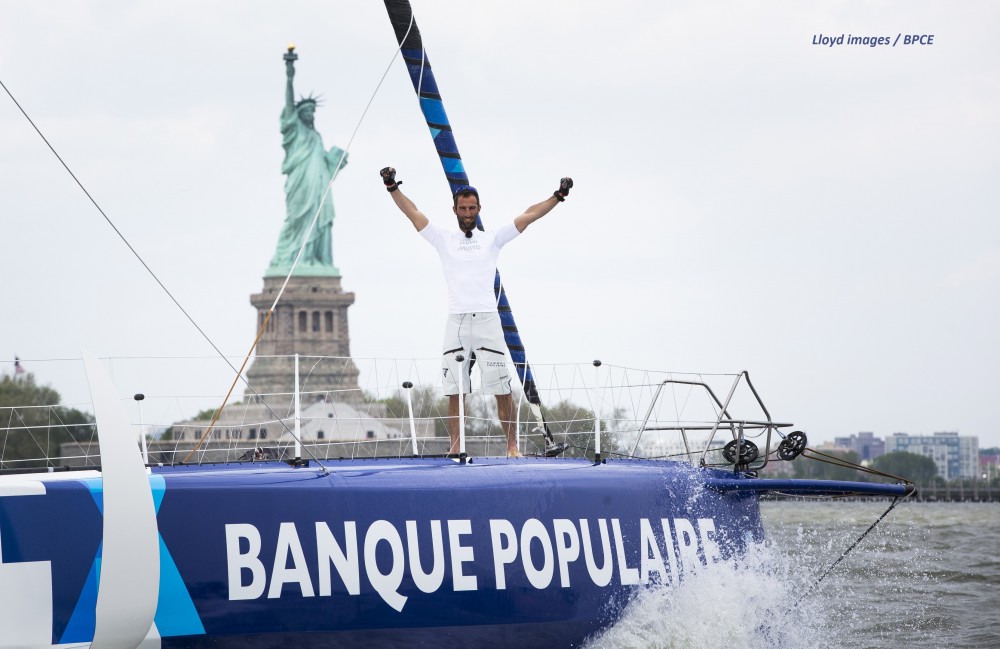 Boats keep cutting the finishing line – The Transat Bakerly
By Adrien In News On 20/05/2016
---
Share the post "Boats keep cutting the finishing line – The Transat Bakerly"
Started from Plymouth on May 2nd, skippers cross the line one after another at New York City, achieving a difficult race.
The first to finish was François Gabart aboard Macif trimaran, in the Ultime category. Close behind is Thomas Coville on Sodebo whereas Actual takes the 3rd place.
In Imoca Armel Le Cléac'h on Banque Populaire took the lead, followed by Vincent Riou (PRB), Jean-Pierre Dick (St Michel-Virbac) and Paul Meilhat (SMA). In Multi 50, Gilles Lamiré won this single-handed race, ahead of 3 other competitors (plus Erwan Le Roux which abandoned the race while leading). In Class 40, Thibaut Vauchel-Camus cross the line in first position while Louis Duc is approaching the Big Apple (at the time of this writing).
New generation boats clearly show their potential on this race, with "foilers" as winners in both Ultime and Imoca categories.
C3 Technologies has been working a lot on winning boats (foils, rudders, centerboard and bulkheads of Macif ; rudders and bulkheads of Banque Populaire) but also on others (rudders and daggerboards of PRB) and we are proud to make our contribution to the success of the teams involved. There are great sporting battles to expect for the New-York – Vendée race, Vendée Globe but also solo around the world records and Jules Verne trophy.
The reliability/performance tradeoff is strained and there is every reason to believe that this is only the beginning of a great evolution in sailing history.
---