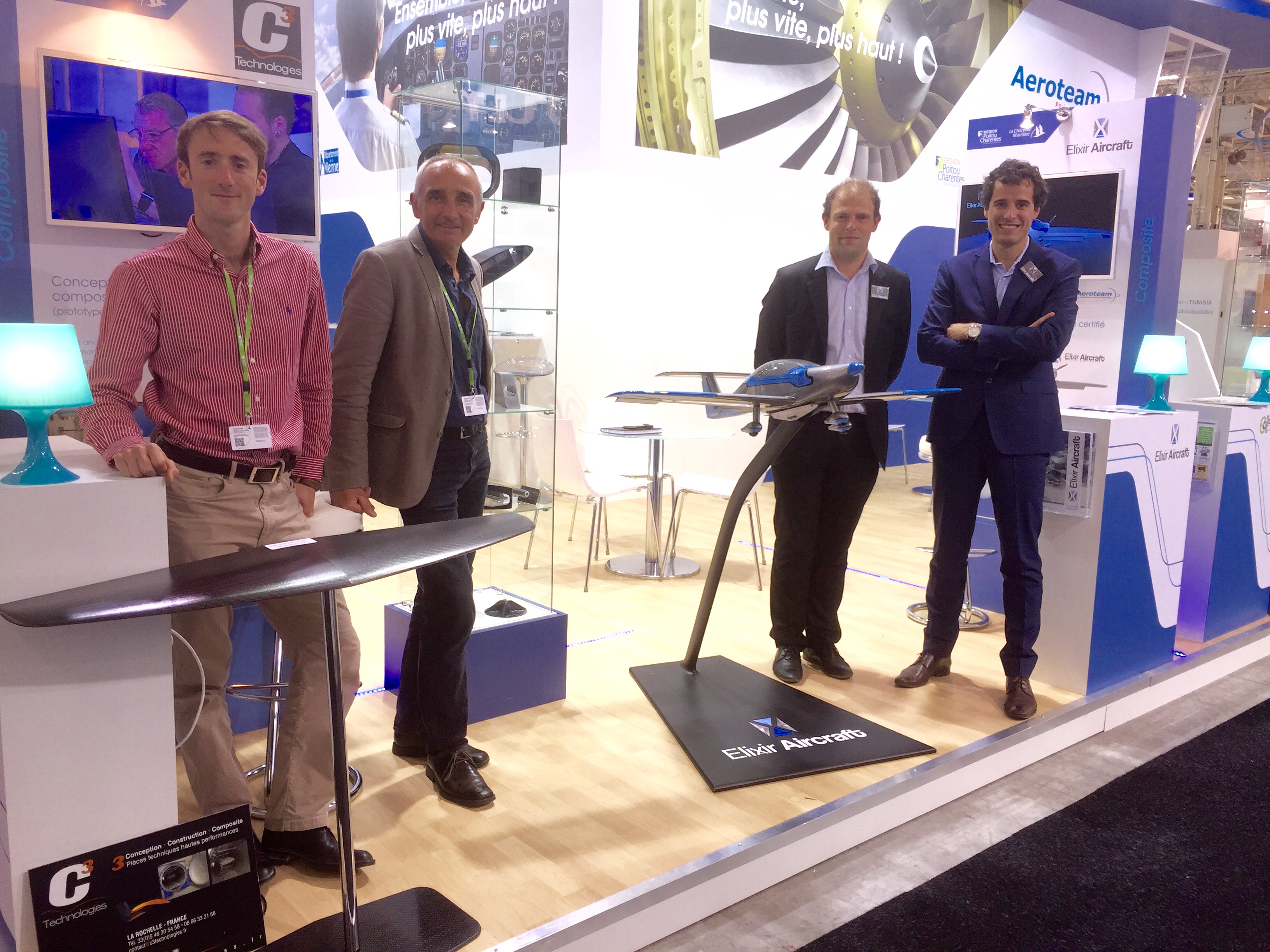 Back from the Paris Air Show
By Adrien In News On 24/06/2015
---
The end of the 51st edition of the Paris Air Show closes an intense and beneficial week. We were exhibitors into the Aeroteam Poitou-Charentes booth with a perfect location inside the 2b hall. Discussions were very fruitful, with good perspectives for C3 Technologies into the aeronautical industry.
This was also the occasion to reveal Elixir Aircraft's two-seater light plane on which C3 Technologies is committed to the project as a partner for the manufacturing of all composit elements.
Presentations given by CERMATEX-CRITT MPC -in collaboration with C3 Technologies- developed content of R&D programs in which we are invovled. The representatives of CERMATEX-CRITT MPC also anounce during the Bourget their future merger with Rescoll -a research center in Pessac, near Bordeaux- to form the 1st private research laboratory in France. C3 Technologies will be designated as industrial referent for this new organization.
---