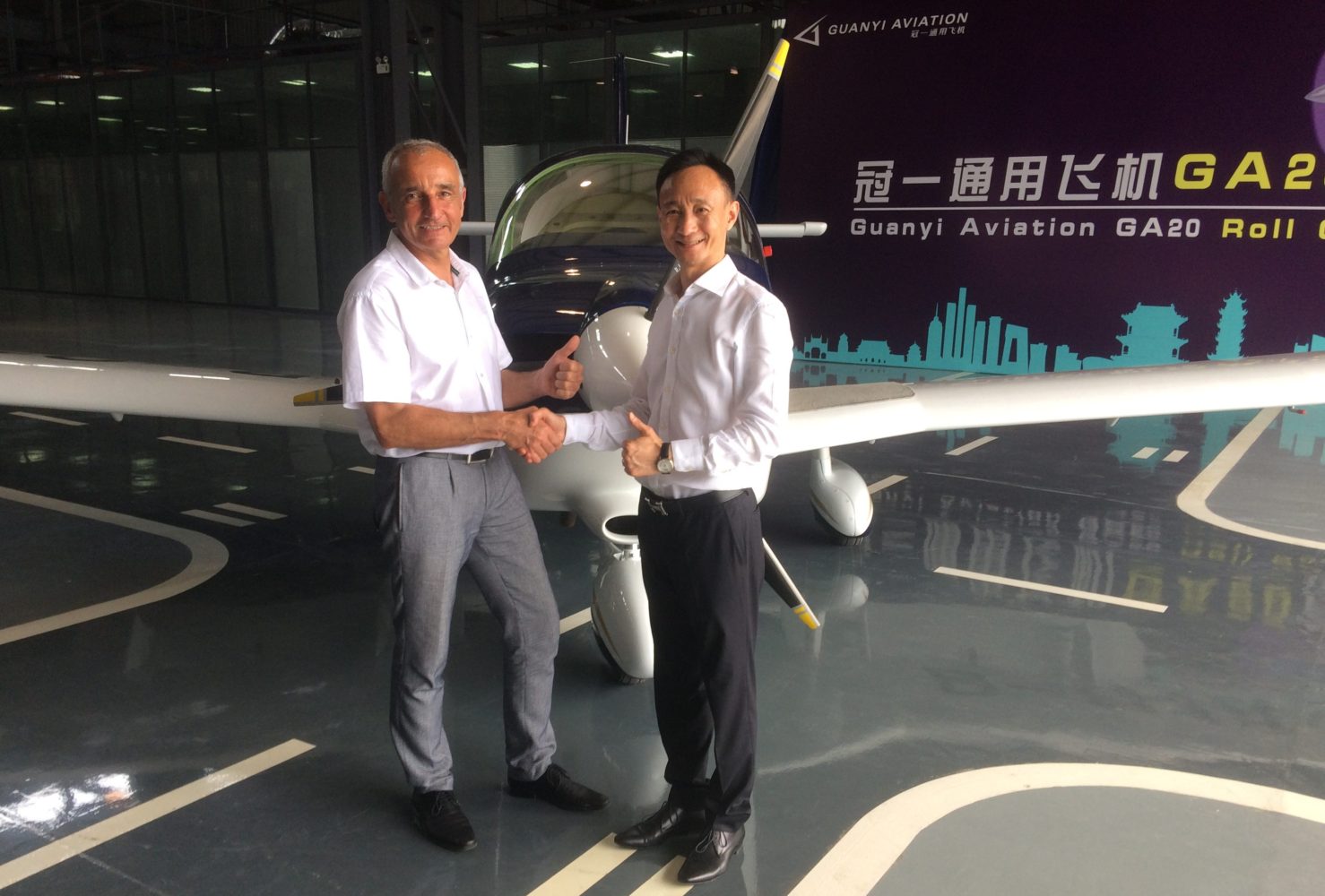 GA20 roll out ceremony
By Adrien In News On 24/05/2018
---
(photo : Jean-Marie BUIGNET, CEO of C3 Technologies on the left with Songhua Zhu, CEO of Guanyi Aviation)
On may 21st the GA20 spreads out its wings for the first time on Guanyi aviation factory's tarmac in Nanchang (China). This is the roll out of the prototype, first item of an adventure preparing the open skies in China for private pilots (see our previous article here). This single-engine four-seater is intended to flyng schools to train futur pilots in a first time, and in a second time to leisure aviation.
The ceremony took place in the presence of Guanyi Aviation staff, Chinese officials, officials from the French Consulate, and Jean-Marie Buignet (CEO of C3 Technologies) was also present for this highlight of the project.
The design of the aircraft -based on a all-metal aircraft- has been deeply revised in order to integer composite parts, mainly carbon ones. The use of these relatively new materials allows significant weight gain and therefore to reduce fuel consumption and at the same time to increase payload capacity. Maintenance is also targeted with the use of composite by allowing spot repairs for damaged parts.
With both the announcement of ambitious commercial goals for the GA20 and development of other aircrafts to follow, Guanyi Aviation expects a triumphant entry into chinese civil aviation. The large share of composite parts in the plane structure, manufactured by C3 Technologies, and the good cooperation between the 2 companies is promising for our future in the aeronautical industry.
---